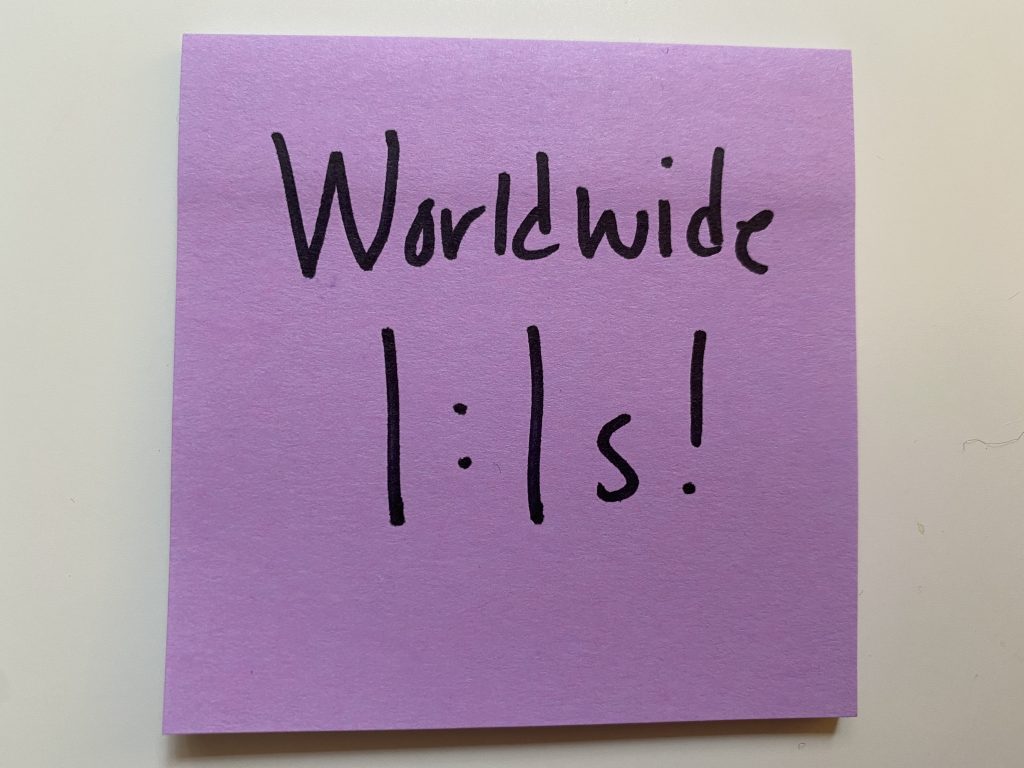 Plucky's 8th birthday is coming up on September 9 and, to celebrate, we are talking. Well, actually, YOU are talking! For the whole day on September 9, 1:1 conversations will be happening all around the world – partners matched by yours truly.

Here's what some folks had to say about their Plucky Worldwide 1:1 experience last year:

"This was SUCH a cool experiment / effort / idea. I got to meet someone who was a) already open to trying something like this, committed to doing it, showed up and was open/curious; and b) we had an amazing, meaningful conversation. I'd do it again in a heartbeat!"

"To me, this was a great experience. Really enjoyed the talk and it was great to connect and learn something new from someone that, otherwise, I would have not had the chance to do meet."

"We even booked another meet up in one year's time to see how we're doing!"

"This was SO. MUCH. FUN."
 
Sounds good, right?!

Last year people were so starved for society that it was a no-brainer. This year things are different. Vaccines have given some freedom and yet things still feel far from normal as we wade through the Delta variant.

There's something to be said for talking to someone new, for introducing yourself in whatever way you'd like (it's not an interview!)… and for meeting someone from a different place and finding space for connection. Also, it's free.

It is not hard to find division in the world. To celebrate Plucky's founding, it seems only appropriate to connect people, cool people — Plucky people.

So if you're interested, fill out this sign-up form, make a note in your calendar for the date… and we'll take it from there. Happy talking!