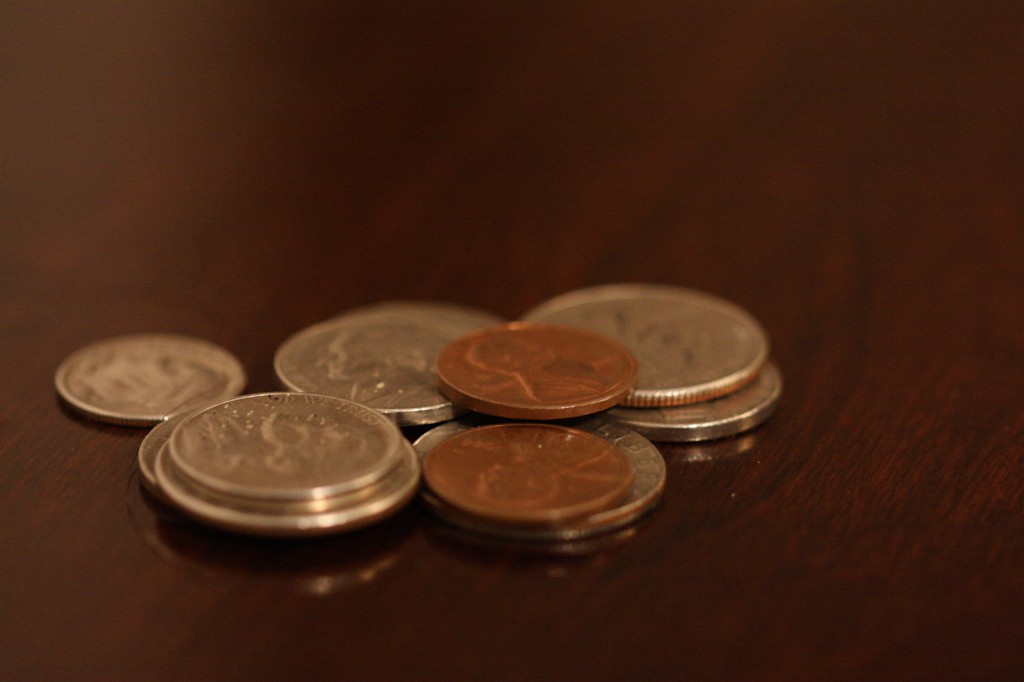 My husband dumps all of his spare change on his nightstand every night. Then every few months I haul it to TD Bank, where I play that game in which you dump it in the giant cylinder and guess how much you have. I am always wildly off. I guess something like $6 and it's more like $80. I am shocked every time.
I've been thinking about time lately, about how it's really the only thing of value we've got. I've also been thinking about how short chunks of time go wasted, spent browsing social media stuff or the like. And here's where I'm at with this:
Spare minutes add up. You can do a lot for the culture of your company with spare minutes.
If you have 2 minutes, write a one-liner email thanking someone on your team.
If you have 10 minutes, take a slow walk to retrieve something at the printer. Stop by someone's desk on the way. Ask them what they're doing this weekend. Chit chat.
If you have 30 minutes and $5, grab a member of your leadership team and ask them if they want to walk and get coffee. Say you haven't caught up with them in a while. This is an important one, because the relationships between leaders mirror the culture at the organization. If you're close, the company will feel close. If you're arguing or distant or out of sync, teams will form alliances behind the leader they feel closest to. That's how companies fragment.
Time isn't money; time is relationships. Every single manager I know wants more time with someone who knows more than she does. As a leader, time is an enormous tool you have to shape the confidences and direction of your colleagues.
Delegate the low-level. Get less busy. And spend your spare minutes well. I swear to you it makes a difference.