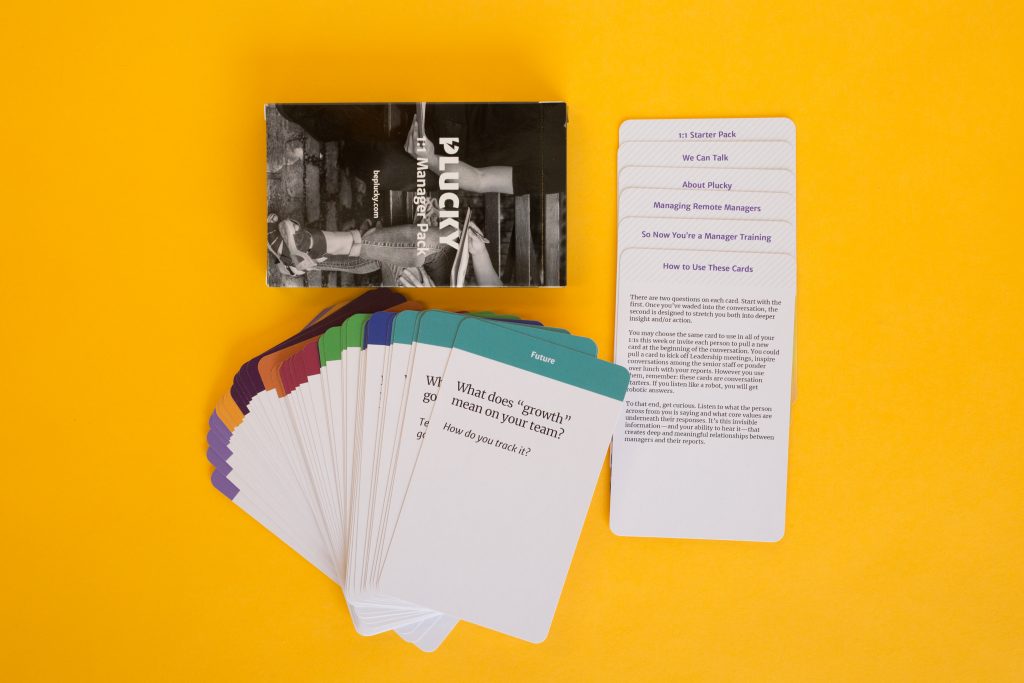 (tldr; we launched a pack of 1:1 cards for managers of managers. Go buy them here!)
We launched the 1:1 Starter Pack in January 2018 and it went really well. Ever since, managers have been using the Starter Pack cards to engage in deeper conversations with their reports. Some have emailed me to say "Jen, my reports complain if we end the 1:1 without a card. They say, 'what about our Plucky card?!"
It is beyond exciting to hear about 1:1 meetings that break the bounds of budgets and timelines and housekeeping items. Good job, team humans @ work!
At the same time, I've been coaching and training new managers and, as coaches are wont to do, I ask them lots of questions. Some of these questions invite conversation about them as individuals… but managers have a larger scope of responsibility that is not only important, it's interesting.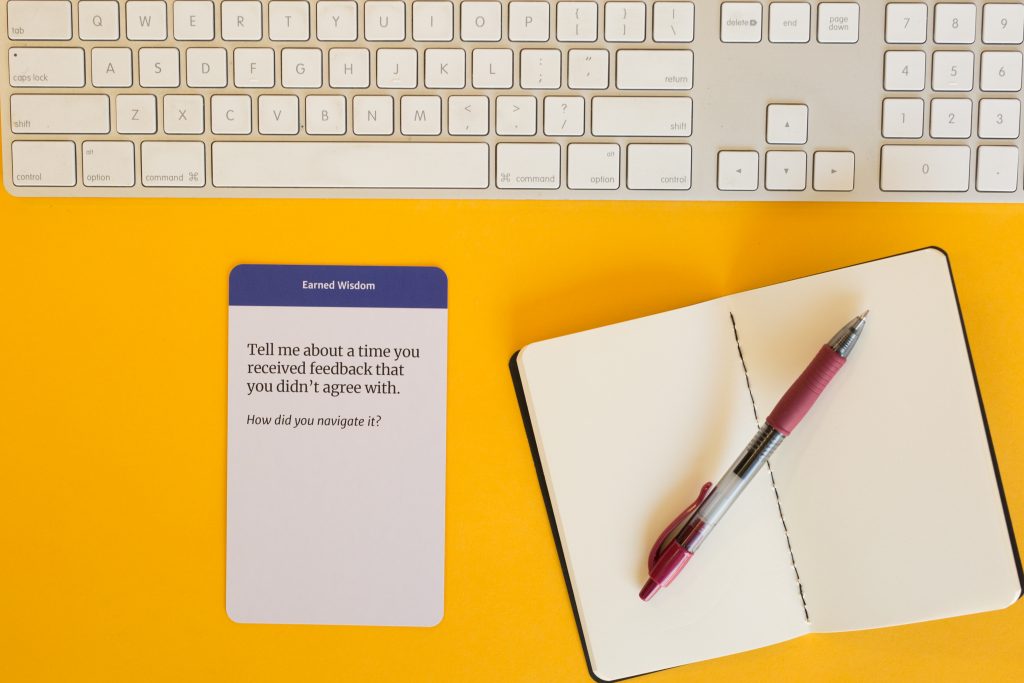 Which member of the team is a challenge to work with? What does the manager need that they don't have access to? And, from their vantage point, what opportunities is the company missing out on?
My clients are regularly coming up with insights that could change the face of their organization and yet it can be hard to move those insights out of coaching sessions. One day I realized: their own managers should be hearing this wisdom. They are the people who have the power to make real change!
Enter: the 1:1 Manager Pack, a tool for managers of managers!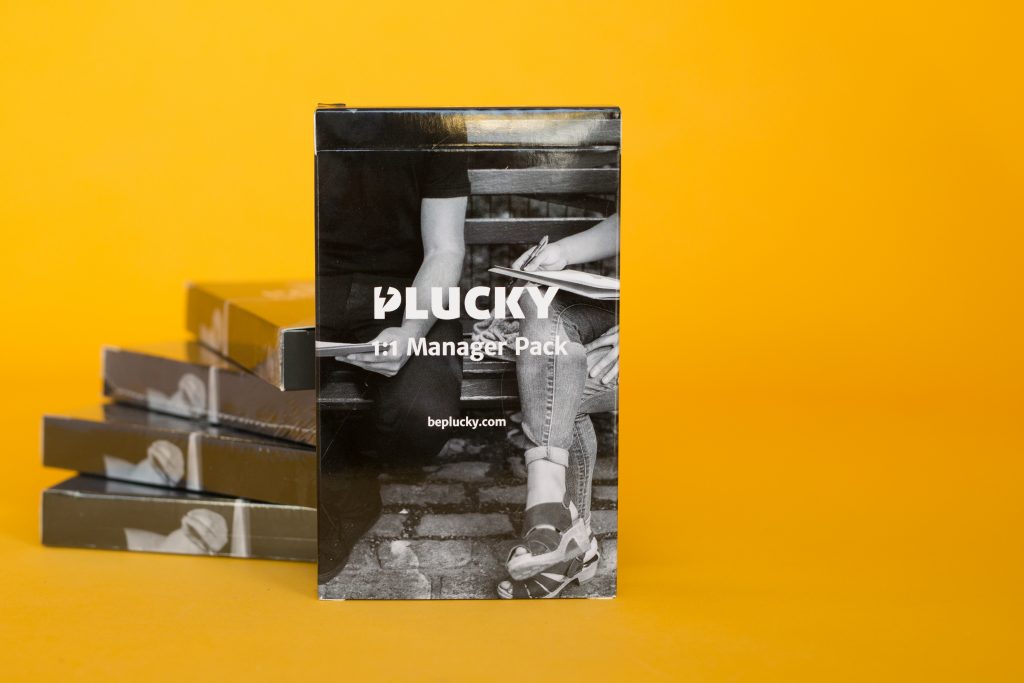 Senior Managers are busy people… but it doesn't mean they don't care. The higher you get on the org chart, the more slammed you may be with meetings and responsibilities. These cards are designed to take the cognitive coaching load off everyone's minds so you can have a fruitful 1:1 together as leaders.
After all, meetings with Senior Managers have the potential for wide, ripple effects across the company. Do not leave valuable insight on the table. The cards will help you share more than the defaults.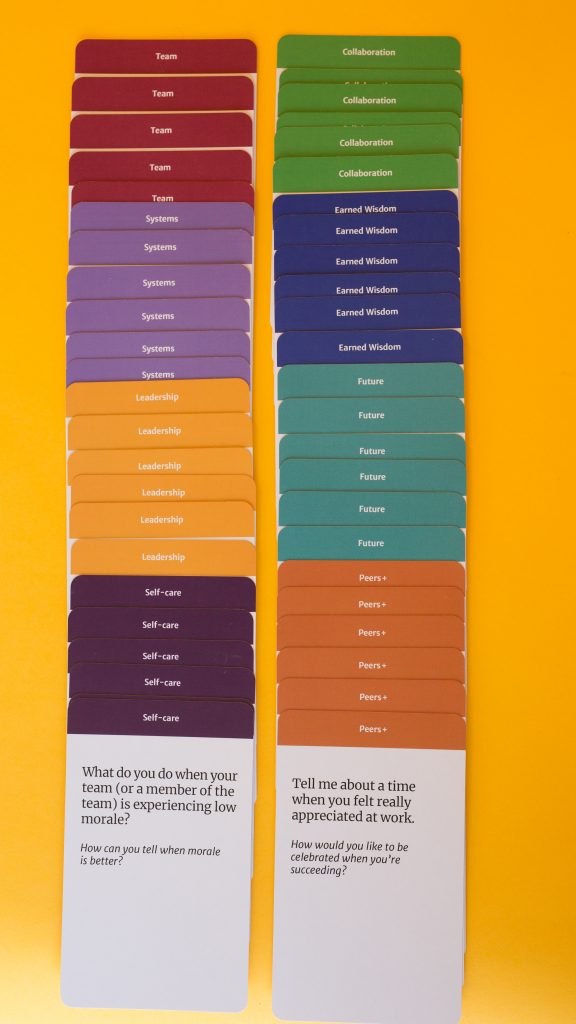 From a design perspective, we've changed a few things since the Starter Pack. In the Manager Pack, every topic has a different color: Team, Systems, Leadership, Self-care, Collaboration, Earned Wisdom, Future, Peers+
Also, there's a follow-up question on each card. Because the big question is just a starting point.
You should buy these cards if you are:
a manager of managers
a manager (who wants to use these with your Senior Manager)
a HR/People Ops person who wants to arm your conference rooms with communication tools or celebrate Senior Manager promotions with an appropriate gift
a fan of Plucky!
Go ahead and buy one (or many!). I want your companies to be the best they can be… so go grab a pack and start talking!
P.S. So many thanks to my clients: it is 100% inspirational to work with you. And many thanks to friends of Plucky who helped me polish questions, including: Greg H, Greg S, Jason, Jennifer, Jeremy, Lara, Mark and Matt. Thanks to Joanna for a beautiful design and to Sarah for amazing pix and to Holly for supporting everything. Also my husband, Chris – who is the ultimate manager guinea pig for Plucky!