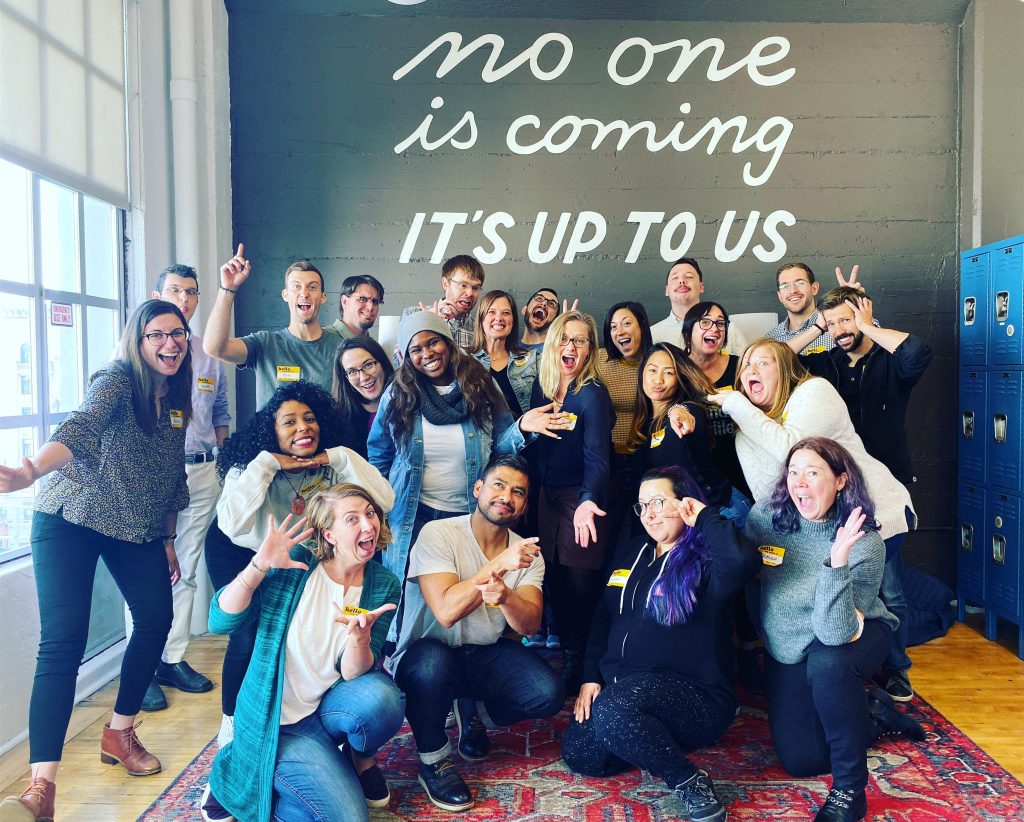 Plucky believes that the world will be more just when its leadership roles are filled by a vast diversity of voices, perspectives and visions. To that end, we are launching the So Now You're a Manager Equity Scholarship.
From now on, every SNYAM cohort will include 1 Equity Scholarship. The Scholarship covers the price of the SNYAM ticket, is designed to reduce inequity in leadership trainings and welcomes individuals from underrepresented groups to the SNYAM community. This includes, but is not limited to: Black people, Indigenous people and other people of color, people with disabilities, marginalized genders, LGBTI+.
If you are tempted to apply, DO IT! The first step towards getting what you want is asking for it. We support you in your leadership journey and encourage you to apply.
You are: a new manager (0-5 years experience) from an underrepresented group
You work: in tech or a tech-adjacent industry (media, communications, community management, client-services)
You want: a manager training program that prioritizes community and creativity
Is this you? Apply here.
And check out more about the So Now You're a Manager training here.
---
We share our appreciation to the following people (Evelyn Carter, Lauren Deal and Afyia Smith) for their counsel and to these conferences/programs (Confab, Clarity, Made In the Future, and LeadDev) for modeling these types of scholarships.