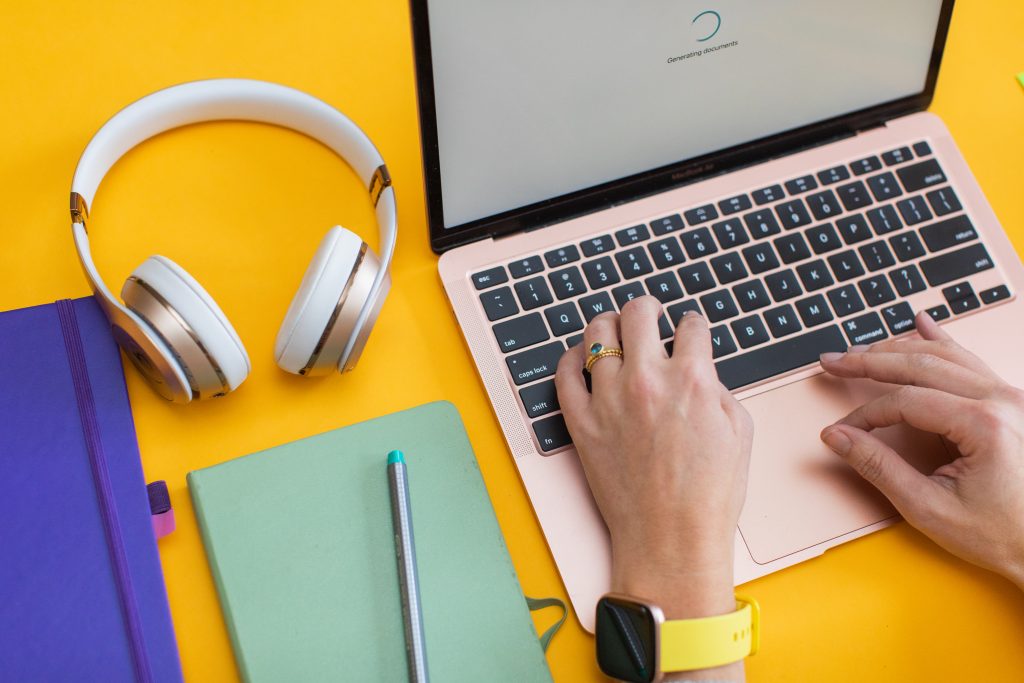 Whenever you take a new job, there's a poignant moment where past, present and future meet. You are building atop your previous experience. You're making first impressions. And you're setting up for a future with a new team. What a time!
If you're a manager, these moments are even more unique.
How do you join a company with power? What goes into building relationships? And what should happen during your first round of 1:1s?
I have some ideas.
Set the tone.
It's important to set the tone in this first 1:1. Much of the conversation will be about your report (see below) but you're the new power in the room. Be 10% more professional than you think you should be, especially if you're a manager who often ends up in close team relationships. In the beginning, folks are figuring you out and may even be resistant to a new manager. Erring on this side of professional is a good bet.
Introduce yourself.
In recent years, some managers have prepared a Manager README. Even if you have documentation to introduce yourself, you also need to represent yourself in person. Hello, this is a live conversation. Be alive. You might share a little about your previous experience, something about your personal life (Dogs? Kids? Where do you live?) and what you're looking forward to accomplishing with the team.
Ask basic questions.
Prepare a few simple questions but remember, this is not an interview! Don't forget to take notes; it may be hard to keep everyone straight. Here are a few to get you started, though you should use the questions that best fit your style:
Tell me a little about yourself!
How long have you been at the company? How has it changed since you joined?
What kinds of problems do you like to solve?
Tell me about what motivates you at work.
How do you like to work with managers? What would you like our relationship to look like?
Respond to the answers.
Read back some of what you've written to show you are a person who listens. (THIS IS A RARE SKILL.) "It sounds like you're into more complex, messy problems," you might say. "I'll keep a lookout for those opportunities as I get rolling…"
If your report suggests a different expectation than what you're bringing, don't sweat it. You can gently reset here and find common ground. "It sounds like your previous manager had a loose approach," you might say. "You'll notice that I prefer a more regular check-in cadence but I don't micromanage. I find it's important to make sure we are communicating well, especially as I ramp up. We can always make adjustments along the way."
Note: this is a great moment to present yourself as the manager you want to be. Were you too hands-off in your previous job? Pretend you're the opposite in this first 1:1. They don't know the difference and this is one of those very rare opportunities for you to reinvent your identity out the gate.
Share your plan.
You just joined the team so you do not need a Keynote presentation. That said, it's important to tell your people what to expect next. Mention what you're focusing on this week, how you will get involved in the team's progress and what you expect to happen within the first month. If the team brings up conflict or friction, prioritize this as something to address.
End with muted enthusiasm – but don't be a robot.
You might be a person who sounds REALLY excited at the beginning of projects. You may want to say woo! We've got a new team! I'm here to HELP! Let's DO THIS!
I get it. But this is a long-game, buddy; you cannot start with such bold cheerleading. At some point you will need to deliver critical feedback, navigate resourcing across teams, grant time off for medical leave and possibly fire someone. You need to start a new management job with balance, a volume that can be turned up and down accordingly.
So be cool, be cool.
–
The truth is, you can walk back much of this if you screw it up. But if you've been hired into a new company as a manager, you don't want to walk it back. You want to handle day 1 with confidence, a listening ear and a relative plan.
A little intention in the beginning goes a long way in navigating the ups and downs as they arise. And remember: if you took the job, you're probably excited to get started. Ride the wave!
---