My four year old son does not like to sleep. Last night he woke up around 1am and I walked him back to his room. My son doesn't want us to do anything when we return him to bed but we have to stay or he will keep showing up in our room, over and over. Last night I laid down awkwardly, kind of hanging off his bed, and he soon started falling asleep, his eyes closing little by little.
But as soon as he realized he was falling asleep, he threw off his blankets and smacked himself in the face with his stuffed animal. Successfully awake, he lay back down, eyes wide open once again.
Humans, man.
Sometimes this is what it's like to be a coach. You can see what a client needs, you see them taking steps towards that solution… and then they intentionally smack themselves in the face and land off course again.
And I can't say that I don't have my own barriers and hurdles to get through. After all, coaches need coaches too. But after 6 years of coaching folks, mostly leaders, here is what I'm ready to say:
The only difference I see between people who are fulfilled and those who are not is that the fulfilled ones have learned how to stop hitting themselves in the face.
Year 6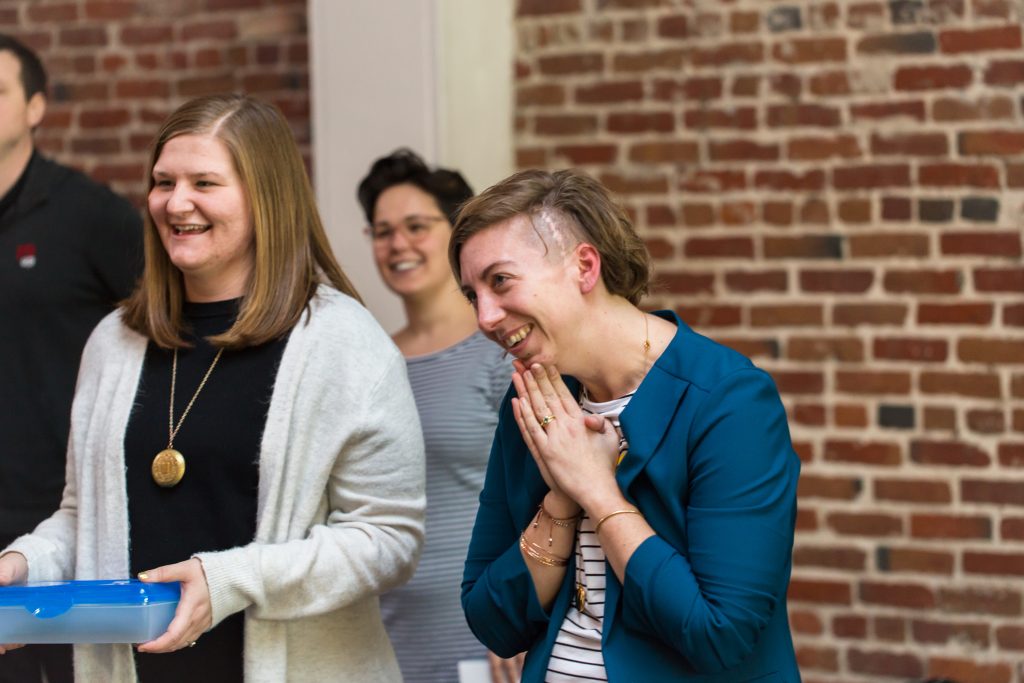 The 6th year of running Plucky was exciting. We sold out every So Now You're a Manager training we hosted this year. We launched products in January (We Can Talk merch) and a sequel 1:1 pack for managers in early September. At one point this spring, I realized I was coaching 44 humans every month. This was too much – I've since increased prices a bit and scaled back so I have time to… eat.
So, you see, business has been good.
But it isn't the strong pipeline that defined Year 6. If I had to pinpoint the growth, specifically my own growth, I would have to say it as simply as this: I stopped caring about the unsubscribes.
Many companies have newsletters. Plucky does too. Every month I send out a newsletter that summarizes the latest news, but it's primarily written to be a bright spot in someone's inbox. I don't want to junk up your email or brain with selling you shit. That is really not my style. So I write my newsletter to get you to think, to make you feel less alone, to spark a connection.
The day after sending a newsletter with Mailchimp, you get an email notifying you how many people subscribed and how many unsubscribed. If you are careful, you can scroll down just enough to see the numbers and not the names. That's what I do.
Because somewhere along the way in the 6th year of running my business, I realized that my business is not for everyone. This is not a weakness! My business is for people who are thoughtful about their path, specifically how they earn their income and benefits. My business is for people who are interested in talking about the REAL shit going on at work and in the world.
And to pull from a recent metaphor, my business is for the people who want to stop hitting themselves in the face.
When I see that 3 or 6 or even 10 people unsubscribe after my newsletter, I think YES! The people who are here want to be here. And I swear to you, I have not checked the names of anyone who unsubscribed to the newsletter in over a year. It feels great.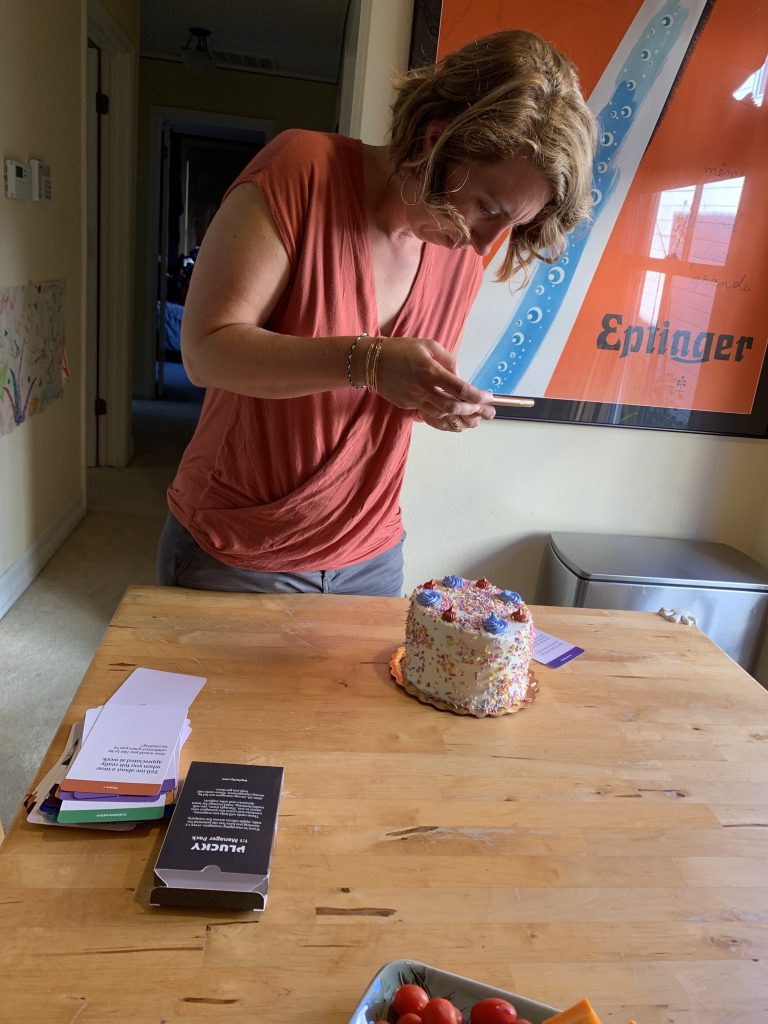 The Book
For the past year, I've also cut back on travel so I can focus my energies on a memoir I'm writing about the 2016 brain tumor that shook up my life. Writing has been a mixed bag this year (see: aforementioned sleep issues) but I am trying my best. My biggest hope is that it doesn't take me a decade to finish this thing.
Year 7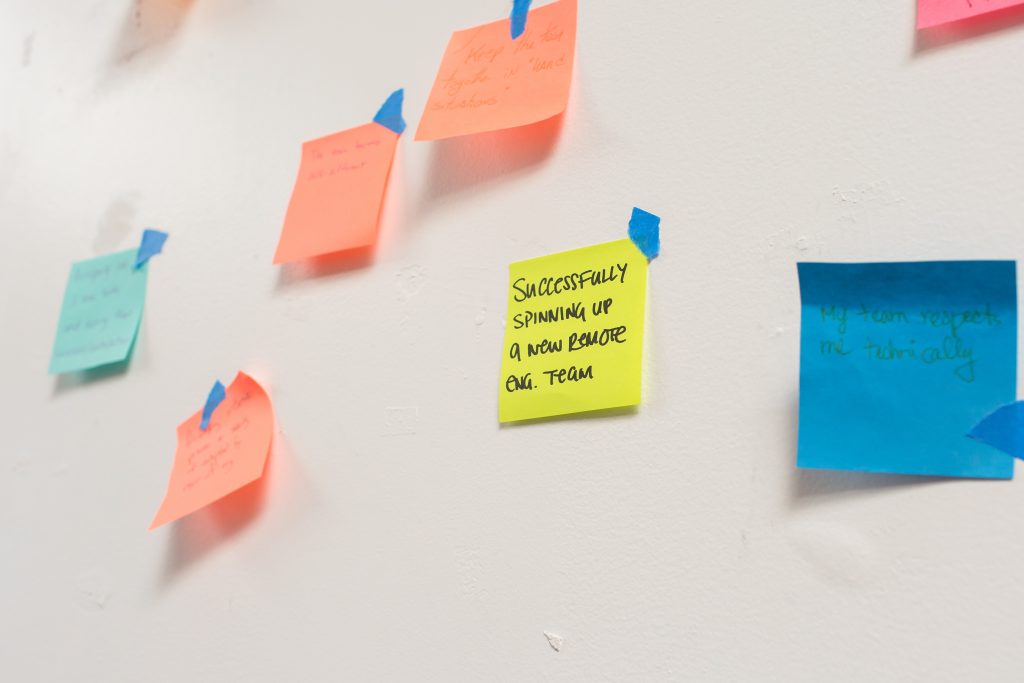 Year 7 is going to see a number of plans and investments starting to come together for Plucky.
First, we will have our first So Now You're a Manager reunion in the spring. Today, all of the alumni from this program are in a Slack together, where they regularly share ideas, resources and support. I miss them! So we're putting together a reunion called Encore! for spring 2020. More on this soon.
Second, I am starting to make plans for scaling So Now You're a Manager trainings and also Plucky's coaching offerings. I am one person and though my assistant is a wonderful part time support, this business is bigger than two people. I see Year 7 embracing this, though I need a couple weeks with a whiteboard to really put a plan together.
And finally, I will be submitting a talk called The Grown-ups Are Not Coming to conferences this year. I debuted this in 2018 at Elevate Leaders and will be presenting it as a longer session at BAD Camp in just a few weeks. (Come! You should come.) This is a good conference session about the times in our lives when we want someone else to be in charge – but realize that we are the ones we have been waiting for. I can't wait to bring this content all over the place and try it out.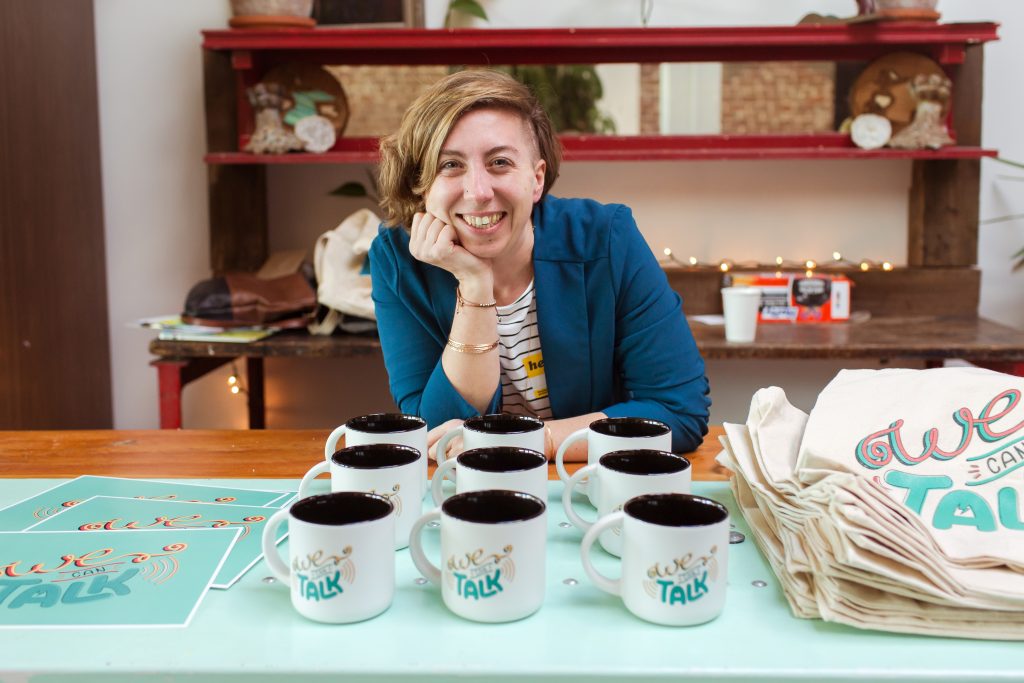 So.
I like my job the most out of every person I know. I realize how lucky that is. I don't read business books anymore, in fact, the two books that have most influenced me as I read them over the summer were by an artist and a magician.
You know what? I think that means something. Plucky feels like art. It also feels like magic. And underneath it all, Plucky is an artistic and magical project with humans, whether we are sleeping or awake. I plan to keep doing it for a long time.
xo Jen
P.S. Want to sign up for that awesome newsletter I mentioned? Go ahead! You know there's no shade if you don't like it and I'll never know. 😉