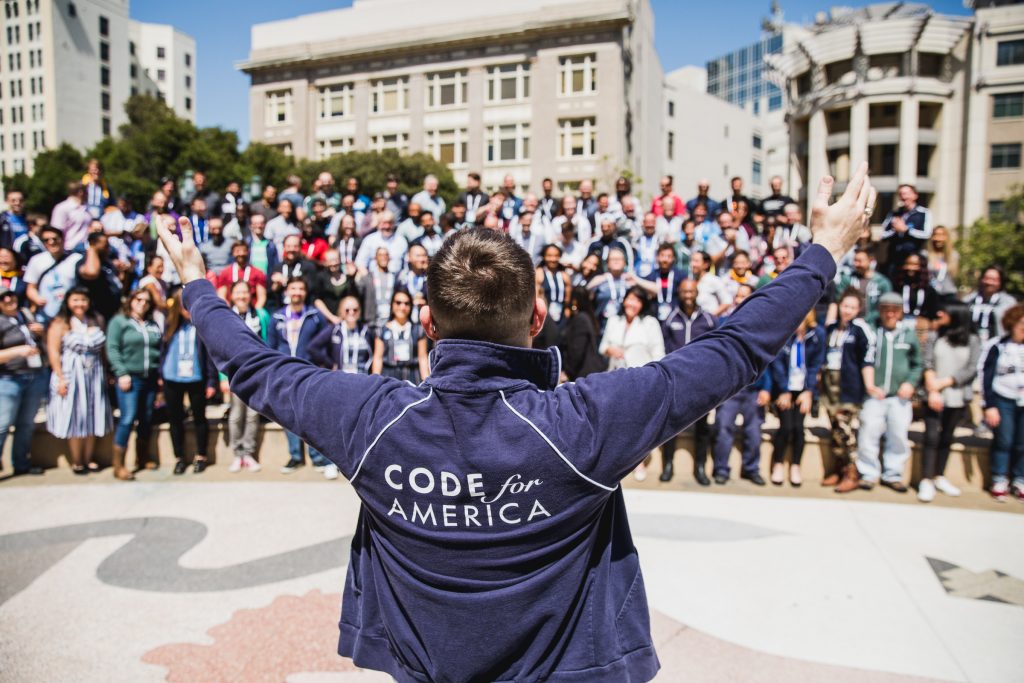 (This November, Plucky is dedicating social media presence to the nonprofits who have sent their managers to our trainings in 2019. We want to give these organizations visibility — and if you're looking for a place to spend your dollars in this giving season, please consider supporting one of these important orgs. More #PluckyGiving orgs here.)
Code for America has a vision for a new kind of government—where technology, operations, and policy all work together, centered around delivering what people need. The organization builds digital services that enhance government capabilities and helps others do the same across all levels of government.
Code For America Summit May 2019 Oakland, CA Drew Bird Photography
Code for America is transforming the way government delivers services to those most impacted by the criminal justice system, and those in need of access to food and the safety net services. They organize thousands of volunteers across nearly 80 chapters nationwide who improve government in their local communities.
Starting with the people who need it the most, Code for America is working to deliver a 21st-century government, effectively and equitably serving all Americans. From jobs to partnerships to volunteer opportunities and beyond, explore different ways to help on the "Join Us" section of our website!
Other links: