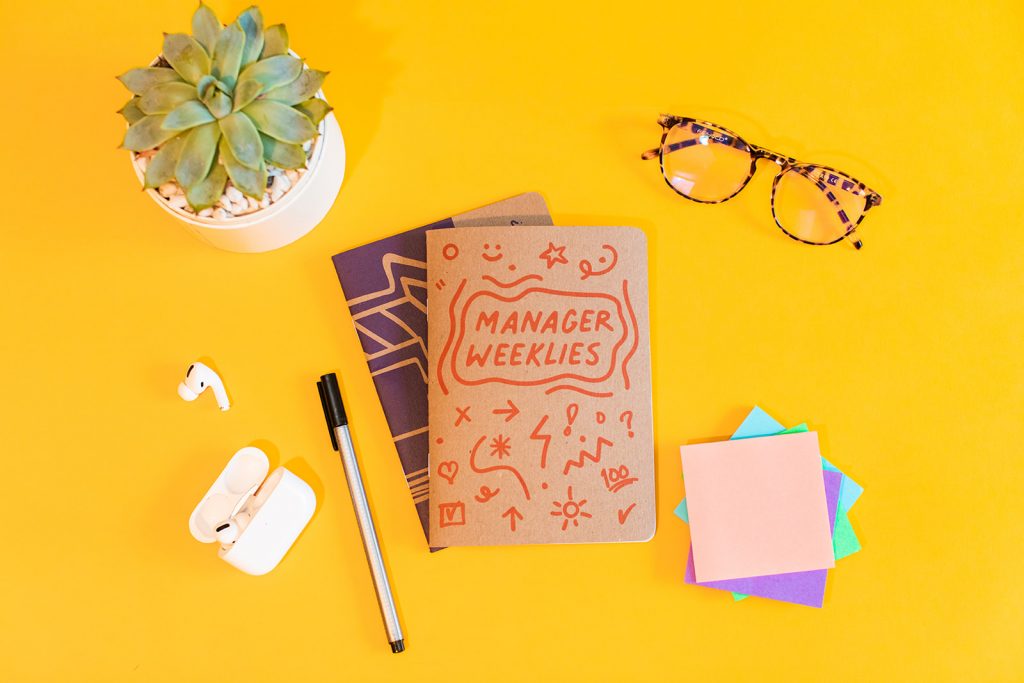 (tldr; we launched a new tool for managers, notebooks called Manager Weeklies. Go buy them here!)
People with plans get promoted.
Is that too obvious? I've been coaching for eight years now and while there are always exceptions, one thing is clear: looking like you have your shit together helps. Actually having your shit together helps, too.
Cue: Manager Weeklies.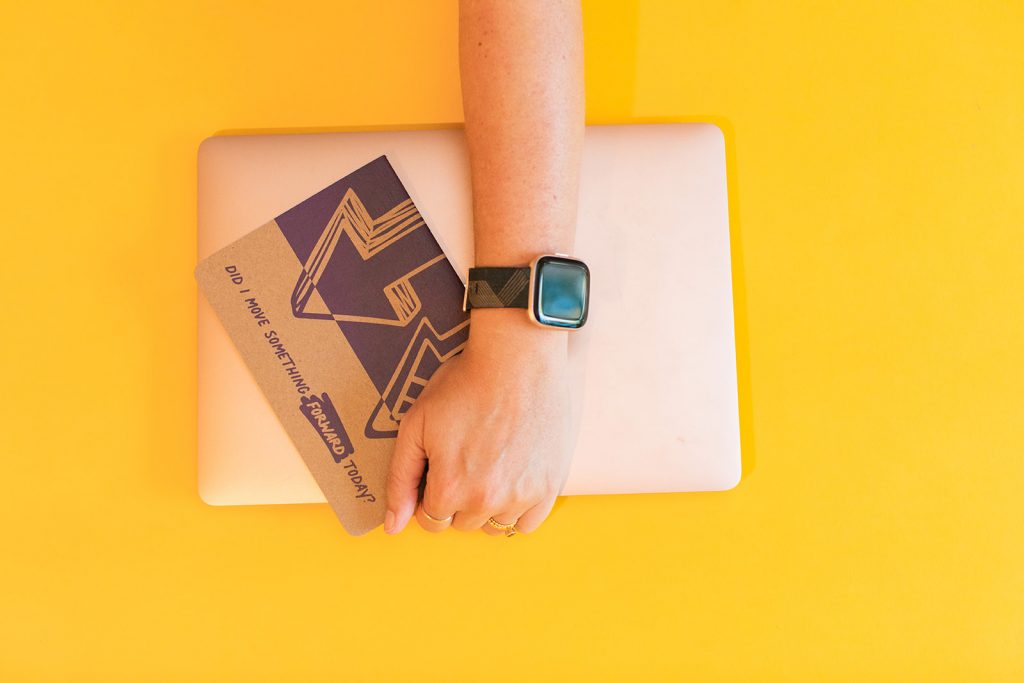 Manager Weeklies are quarterly notebooks with weekly templates to help you set your week up for success. Designed for people-oriented leaders, the weekly templates allows you to take an intentional view of the week before it begins. This will help you decline meetings, focus your (limited) energy, document ideas and set intention.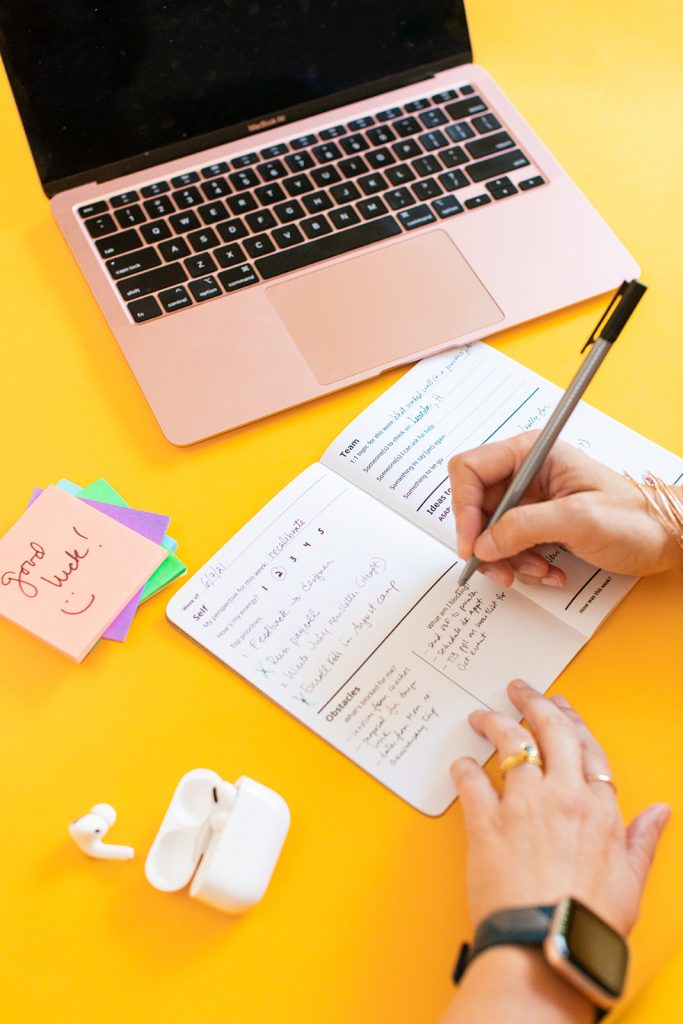 Covid time has revealed the pre-work that must be done to achieve anything these days; though we have a variety of to-do lists, OKRs, quarterly goals and beyond, all of it balances atop an ever-changing work landscape. As such, you gotta take a deep breath before you begin the week to get your head on straight. Name this week's priorities, identify the team members who need you and call out obstacles before you get trapped in back-to-back-to-back meetings.
Because I'm a coach, I stuffed the Manager Weeklies with manager tools, including helpful phrases for sharing praise, giving feedback, handling conflict and more. There's a Work Wheel tool inside the back cover and a quarterly regroup at the end of each notebook.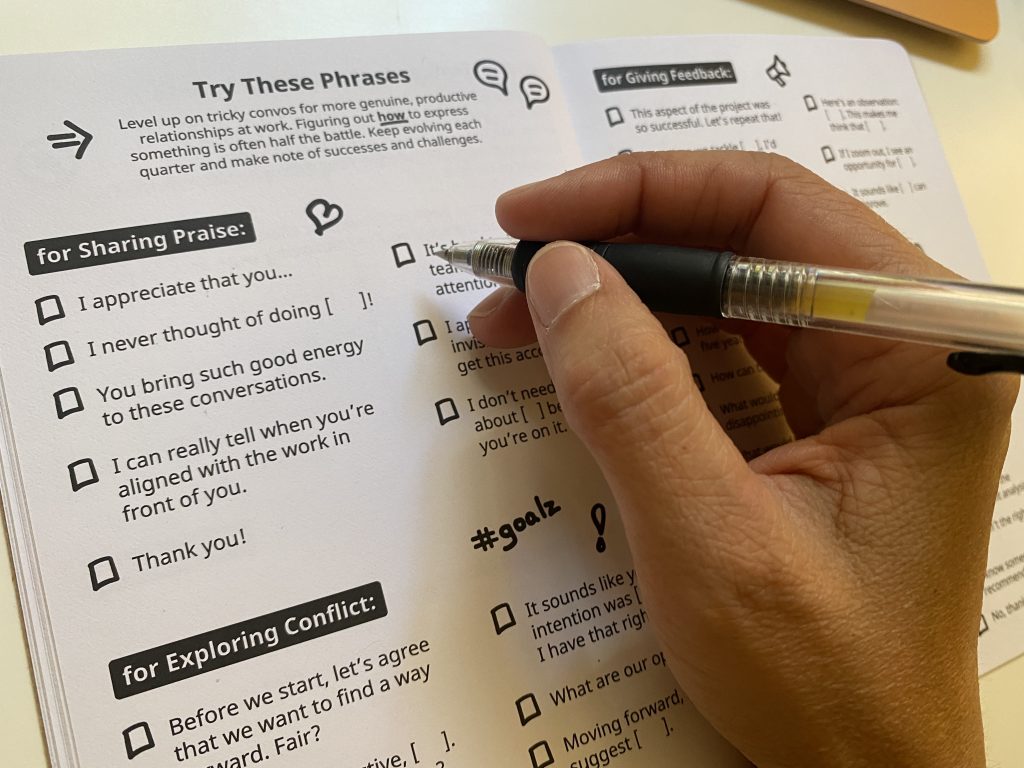 If you use your Manager Weeklies regularly, you'll end up with a vibrant record of what happened this quarter — which is a real gift when filling out future performance reviews. I know you have all lived that particular hell!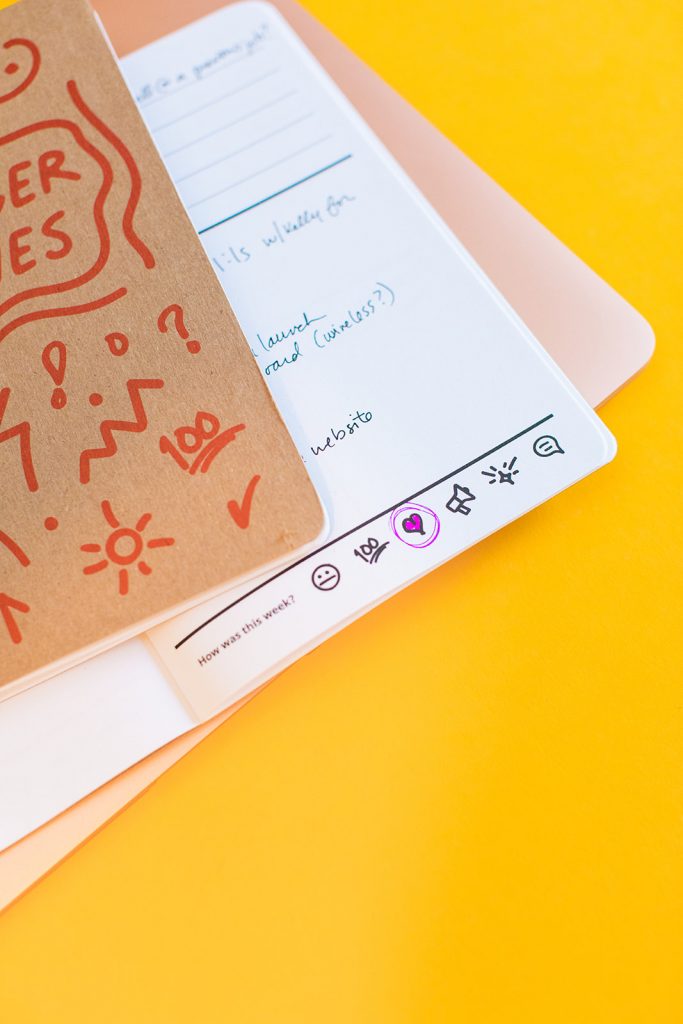 Managing is hard – particularly in a pandemic. Manager Weeklies are for leaders who want the benefit of a deep breath before tackling the details. They'll help you answer the most basic leadership question out there: did I move something forward today? And they'll support you through it all.
When it comes to leadership, a little intention goes a long way. Set the week up for success. Move things forward. Go buy some Manager Weeklies and try something new!