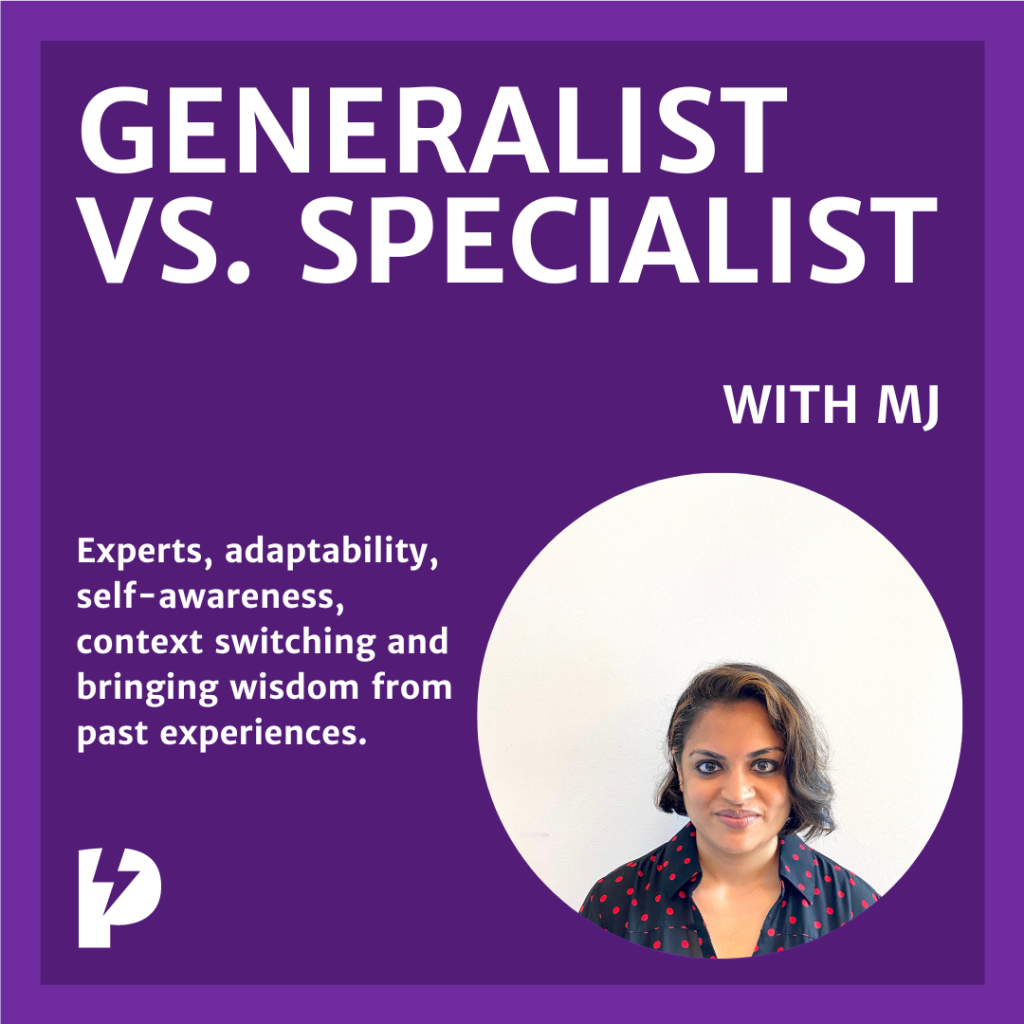 💫 Episode 7 is live! 💫
Today on the Be Plucky Podcast, Mridula Jayaraman (she/her), Engineering Manager at Honeycomb, mentors us on the topic of Generalists vs. Specialists. In this episode, MJ shares her perspective on career paths, the benefits of focusing (or not), past experiences and why we might need permission to change our minds.
You can listen to Generalist vs. Specialist with MJ here or wherever you get your podcasts. (Spotify, Apple and Google to name a few!).
Subscribe to stay tuned for all eight episodes, released weekly!