Your Plucky Path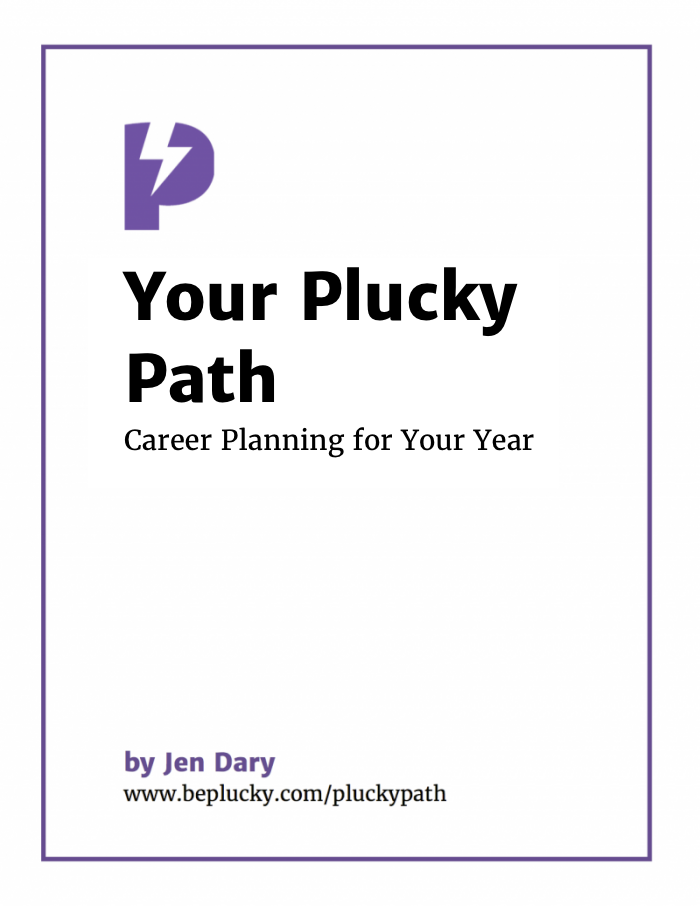 A Career Planning Guide for 2019
Twelve months are going to pass and while I can't predict the future, I can tell you one thing: you can either let 2019 tell you what to do or you can influence what's about to unfold.
This career planning guide, released every December, is inspired by many hundreds of hours spent coaching humans on workplace issues. It addresses ambition, conflict, fatigue and pride. It can be kept completely private or leveraged to share feedback with your manager.
Enter your details here and we'll send it to you right away. Happy 2019!
This site is protected by reCAPTCHA and the Google Privacy Policy and Terms of Service apply.