So Now You're A Manager
Next: March 26-27, 2020 in Atlanta, GA
This is not your average manager training.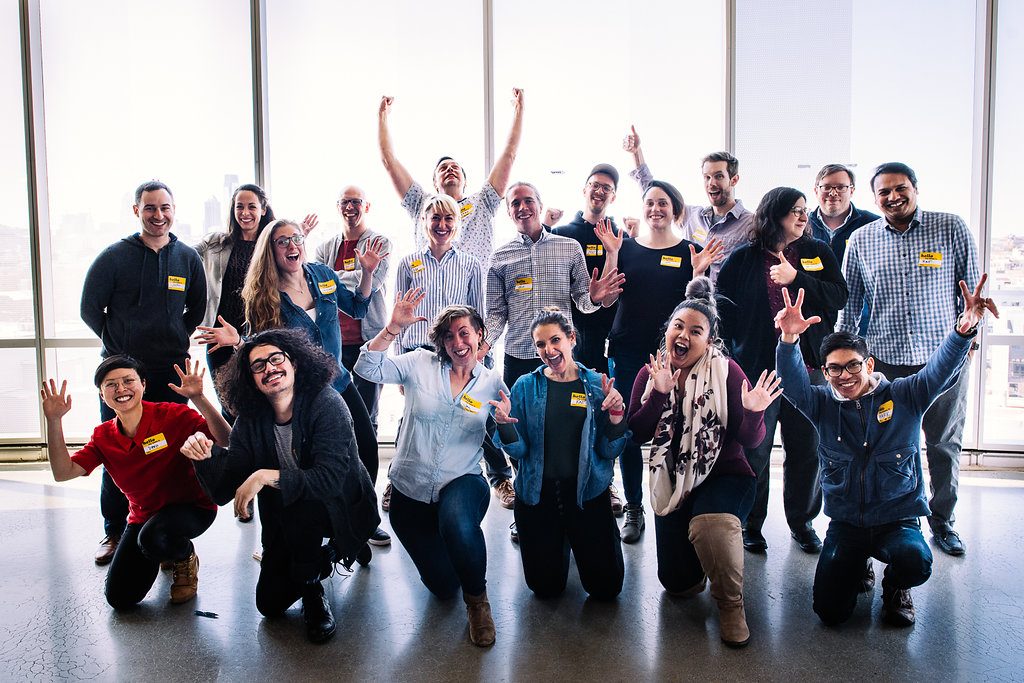 WARNING: You might leave this training different than when you arrived.
SNYAM workshops are about preparing, enabling and boosting you to lead with empathy, vulnerability and confidence. Through experiential learning, you'll learn to coach each other, share experiences, reclaim your own inner wisdom and leverage what you already know. You'll leave with a set of tools to put your new knowledge into practice immediately.
The 12th cohort will take place on Thursday, March 26 – Friday, March 27, 2020 at Three Five Two in Atlanta, GA.
The 13th cohort will take place on Thursday, June 25 – Friday, June 26, 2020 at Two Sigma Ventures in NYC.
The 14th cohort will take place on Thursday, September 24 – Friday, September 25, 2020 at Cloudability in Portland, OR.
The 15th cohort will take place on Thursday, October 22 – Friday, October 23, 2020 at Clockwork in Minneapolis, MN.
Buy & Attend
How this works:
Space is limited to 22 attendees. Organizations are limited to 3 tickets per cohort in an effort to keep the discussion diverse and varied.
Interested in buying 4+ tickets this year? Bulk discounts available, email hello@beplucky.com
Specifically, you'll learn:
– defining your leadership style
– practicing hard conversations
– spelling out what success looks like in the role
– finding accountability partners
– talking genuinely about managing UP
– acknowledging and preparing for burn-out
– strategies for giving feedback
– what to do in a 1:1
– how to move things forward.
You're a good fit for this workshop if you've been managing for less than 5 years, you're hungry to learn, eager to try and open to sharing.
Previous cohorts: San Francisco (November 2019), Austin (October 2019), Seattle (June 2019), Northern VA (April 2019), Berkeley (January 2019), Brooklyn (October 2018), Dayton (August 2018), Oakland (June 2018), Philadelphia (March 2018), San Francisco (October 2017), Brooklyn (June 2017)
Previous attendees came from: Acuity Scheduling, Adobe Typekit, Affinity, Inc., Allen Institute for Artificial Intelligence, Blue Cadet, Brightwell Payments, Bronx Lighthouse Charter School, Caitlin Bacher LLC, Center for Employment Opportunities, Chromatic, Cisco Meraki, Citi Bike, Clockwork, Clorox, Code Climate, Code2040, Code for America, Cotton Bureau, Comcast, Credit Karma, Daily Harvest, Dandelion Chocolate, Design Extensions, DockYard, ExpandTheRoom, Facebook, Fastspot, Firefly Partners, Four Kitchens, Glossier, Google, GSA, Huckberry, Industry Dive, Insight Catastrophe Group, Inspire, Intrepid Ascent, Jama Software, JW Player, MailChimp, Mighty AI, The New York Times, O3 World, Occasion Brands, OHO Interactive, Neustar, NextRequest, Nordstrom Rack/ Hautelook, Nylas, Pandora, PocketGems, P'unk Ave, PurpleGray, Reddit, Resy, Salesforce, The Scenery, Scott's Cheap Flights, SEER Interactive, Shopify, SkyHi, Slack, Sold With Video, Sparkbox, Splice, Spreedly, Square Space, Stanford University, Stitchfix, Studio on Fire, Substantial, Tapjoy, The Turnout, thoughtbot Inc., Upstatement, A View From My Seat, Viget, Voom, Vox Media, VTS, Wente Vineyards, WeWork, Wonder Workshop, Yellow Pencil, YWCA, ZeroCater, 10up, 352 Inc., 4505 Meats and various nonprofits.
Our community has a Code of Conduct. All attendees and community members are expected to adhere to it.
Training with Plucky
Here's What Our Attendees Have to Say
This is an amazing bootcamp for any new manager to learn the fundamentals of leadership. This is the REAL human stuff, not the good-on-paper stuff you read about in management books that you'll never actually implement.
Danielle Harder / Director of Team, Yellow Pencil
If your idea of management training is being bored to tears in a hotel ballroom with a bunch of suits, have I got good news for you: SNYAM is nothing like that! Imagine spending two days with a group of people who all share a common interest (being a better manager!) and truly want to get better. You'll leave this event with helpful tools and frameworks for how to approach management.
Cynthia McGillis / Director of Revenue Operations, Industry Dive
Jen is so talented at understanding the challenges managers face and creating an environment where those challenges can be discussed and collective solutions formed.
Rama Poola / CEO, SkyHi
SYNYAM provided a fantastic chance to share, discuss, and learn from people that are new to management. The two days were an invigorating experience that had me energized to get back to my team.
Dan Ubila / Manager, VTS
Best professional development experience that I've had in a long time. It was wonderful to connect with other managers encountering the same issues I am and to be able to learn from one another.
Michelle Wilczynski / Manager, Firefly Partners
SNYAM filled a gap between the HR resources, mentor anecdotes, and personal experiences to help me define my philosophy on managing humans in an actionable way.
Krissy Kingwood / Community Operations Manager, Vox Media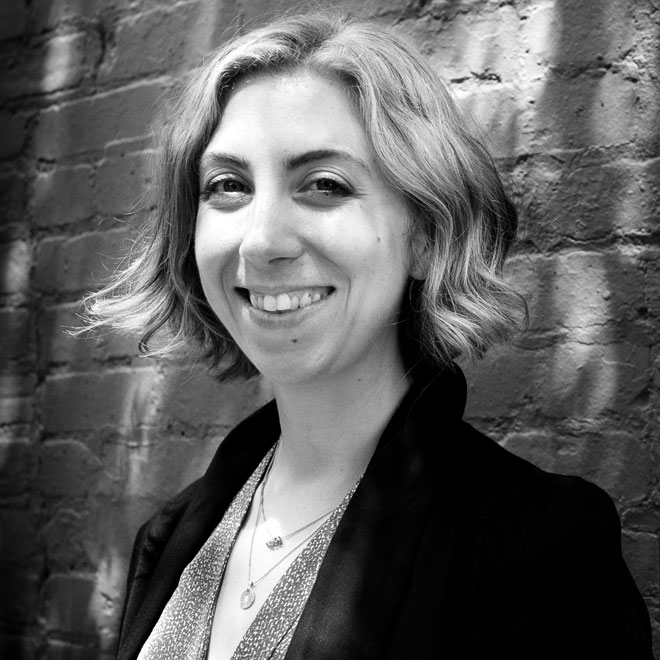 So Now You're a Manager is taught by Jen Dary, founder of Plucky. Jen is a leadership coach and consultant who helps teams work better. She is an expert facilitator, connector of humans and believes strong managers are key to the success of any large group of humans.