Shop
Resources for Leaders and Beyond
The Plucky 1:1 Starter Pack
Whether you meet weekly, biweekly or monthly, 1:1s are vital to building trust with your reports. But what are you supposed to talk about in these meetings?
PurchasePurchasing 10 or more? Bulk discounts available: shop@beplucky.com
48 cards, each with a powerful launching question
8 topics: Leadership, Organizational Culture, Career Planning, Productivity, Work-Life Balance, Communication, Decision Making, Innovation
High-contrast, full-bleed, oversized card stock
Secondary Topics for each card: dig deeper into each question
Through years of coaching, I've collected questions that inspire fruitful conversations and narrowed them down to the top 48. Each card presents a powerful question to inspire the most out of your 1:1s, whether you use the same card in all your chats this week or let each report pull her own. These cards can also kick off leadership meetings, team retreats, client interactions and lunchtime fodder.
Note: This is the perfect tool to present to new managers, sending a strong message that leaders are most successful when grown through support and intention.
---
My Plucky Path: A Free Career Planning Guide for 2019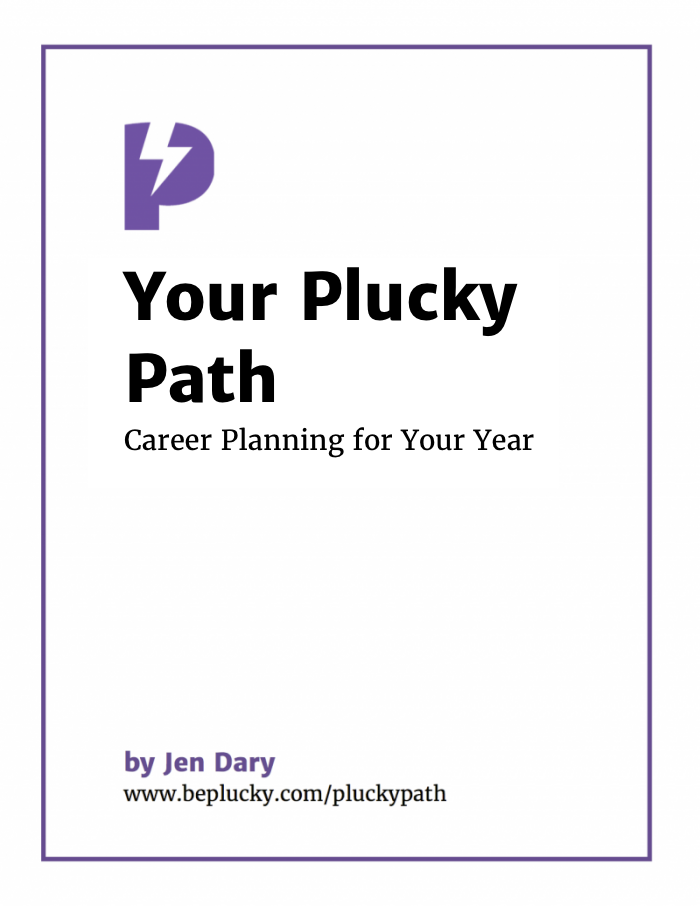 Twelve months are going to pass and while I can't predict the future, I can tell you one thing: you can either let 2019 tell you what to do or you can influence what's about to unfold.
This career planning guide, released every December, is inspired by many hundreds of hours spent coaching humans on workplace issues. It addresses ambition, conflict, fatigue and pride. It can be kept completely private or leveraged to share feedback with your manager.
Enter your details here and we'll send it to you right away. Happy 2019!